Are you thinking to invest with Holbid broker? Read this Holbid Review to understand if it is a scam or genuine broker and your money is safe with them or not.
Scam Victims Help has extensively researched the Holbid Review and found several red flags that every trader should be aware of. Read our Holbid review today to learn everything you need to know about this broker before signing up.
Broker Website – https://holbid.com/
Headquarters or Area of Operation – BRIGHT SPACE LTD. Second floor sound & vision house Francis Rachel Str., Victoria Mahe Seychelles
Warnings – Not Recommended By Review Website Like Scam Victims Help
Holbid, an unlicensed broker with a website that is entirely in Russian, has a dubious resemblance to a few other swindling websites we have investigated. This company should be avoided since it is not permitted to provide financial services. This broker claims to be based in Seychelles, which is odd, to say the least, given that its website is in Russian.
Not to mention that Holbid doesn't give you any useful information about how it works, so you have to sign up before you can find out what leverage and spread you can use. It seems absurd, don't you think? For further information on why we believe Holbid to be a complete hoax, continue reading this review.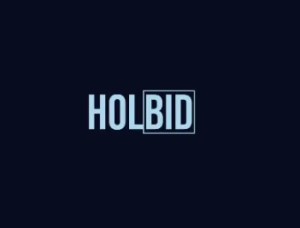 Regulation and financial security
Remember that Holbid's website is entirely in Russian and is likely targeted at Russian dealers first. But this doesn't explain the fact that, based on what it says, this broker is based in Seychelles. Although we looked via the Seychelles Financial Services Authority (FSA) registers, we couldn't find a company by the name of Holbid.
Trading platforms
Holbid asserts that its trading software is user-friendly and award-winning, which is something that scammers frequently tout about their platforms. As a result, we were already alert and didn't have high hopes for this broker.
We had to register an account to see how the trading program appeared because there was no web terminal and we couldn't preview it.
Trading circumstances
This broker makes no mention of its trading terms or even the types of accounts it provides. This is characteristic of scammers; they try to confuse you with grandiose but pointless assertions that have no real purpose. But if you stop to consider it, there is no pertinent information available on crucial issues like spread, leverage, or minimum deposit requirements. And Holbid also falls within this category.
Tight spreads starting at 0.0 pips are promised, but nothing else (not to mention that such amounts of spread are highly unrealistic). We observed spreads starting at 0.4 pips for EURUSD on their platform, which is helpful for trading. However, we do not advise investing with brokers like Holbid that are so unknown and unregulated. Instead, search for trustworthy brokers who have spreads that are competitive and under 2 pip.
What is the minimum deposit required to begin trading? Holbid doesn't say. However, once we signed up and attempted to fund our account, we were given several options, the least expensive of which was 19 000 RUB (around 280 USD at the moment of writing). So, we assume that this is the broker's minimum deposit. It's a relatively reasonable amount, considering that most respectable businesses often request approximately USD 250. Nevertheless, the chance of being conned is not worth it.
Methods and costs for deposits and withdrawals
Holbid advertises that it accepts Visa and MasterCard payments on its website. After registering, there looked to be a tonne of possibilities, but if you look closer, you'll notice there are only two: credit/debit card transactions and cryptocurrency transactions. Platforms for crypto payments like Coinbase, Kraken, and others are included under the category of "other" payment methods.
You shouldn't invest here; this broker is about to scam people out of their money. Don't use cryptocurrencies like Bitcoin or Tether either, because you can't get your money back if you do.
Is Holbid Legit or a scam? Final Thoughts
Sometimes scammers are increasingly using legitimate firms' details to add an air of legitimacy to their scams. The fraudsters will 'borrow' some information from a legitimate firm for the purpose of fraud. They may quote authorization numbers/company registration numbers and links to seemingly legitimate websites and even provide the real address of an authorized/ legitimate firm.
Consumers are advised to check our scam broker 2023 page to verify company details and to call the firm back directly using its advertised phone number. Always access the register from our website, rather than through links in emails or on a company/ person's website.
To sum up, all that has been said above in this Holbid review, we give you the power to decide whether the broker is a scam or not. We request the readers move forward with extreme caution. 
Scam Victims Help specialists research the brokers and find if they are involved in scams. We researched a lot about brokers to assist customers in taking the right decision.
We suggest investors stay away from this broker and go for the genuine one. If you have been a victim of Holbid scam or any other broker, do not feel embarrassed. 
File a complaint against Holbid fraud right now and get instant help from our team in fund recovery!
Get help in forex scam recovery, crypto scam recovery, binary scam recovery, romance scam recovery, and also get a free consultation.
Visit our Facebook page
Visit our Twitter profile
Read our Quora updates
Visit our Tumblr profile
Learn About Cryptocurrency Scams
Also, check which brokers got the warning from the Italian regulator CONSOB.
Believe that it is possible to recover lost funds!