Are you thinking to invest with Aglo Trade broker? Read this Aglo Trade Review to understand if it is a scam or genuine broker and your money is safe with them or not.
Scam Victims Help has extensively researched the Aglo Trade Review and found several red flags that every trader should be aware of. Read our Aglo Trade review today to learn everything you need to know about this broker before signing up.
Broker Website – https://aglotrade.com/
Headquarters or Area of Operation – Platzerring 615 3789 Poysdorf Austria
Warnings – Cyprus Securities and Exchange Commission (Cyprus)
Aglo Trade is a pretty typical example of a website that pretends to be a legitimate, licensed forex broker but is something else: an anonymous online scam that takes advantage of people who don't know much. In this review, we'll go into great detail about how to spot these frauds and the reasons why you should never put your money in Aglo Trade's hands.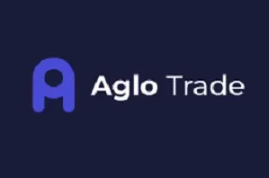 Aglo Trade regulation and fund safety
Legitimate forex brokers give clear and complete information about the legal entity that owns and runs them. This includes the location of the legal entity, the licenses it has, and the regulatory bodies that keep an eye on how it does business. This kind of information is always missing or given in the wrong way, which is a sign that this is most likely a hoax.
As already mentioned, Aglo Trade is 100 percent anonymous. The client agreement and other documents, as well as the website, do not mention owning a business. That is sufficient evidence that Aglo Trade-off is a con.
The website's home page states that the unidentified owner corporation holds licenses in two offshore jurisdictions, Belize and Mauritius, in addition to Cyprus. An incomplete Austrian contact address is also included at the same time.
However, the Client Agreement's wording designates Vanuatu's offshore zone as the other applicable jurisdiction.
Trading software from Aglo Trade
The most crucial equipment for forex trading, the software, is not even mentioned on the Aglo Trade website. We discover that Aglo Trade uses a rather simple web-based trading platform after creating an account.
This platform can display technical indicators and allow orders to be placed, but it does not have the same features as the software used by reputable brokers.
Using a licensed broker will give you access to well-known software with cutting-edge features and versions for all kinds of devices and operating systems. MetaTrader 4 (MT4) and MetaTrader 5 are the two trading systems that are most frequently utilized in the market (MT5).
These platforms have become the norm in the industry due to their extensive feature set, which includes a multitude of customization choices, support for numerous accounts, the ability to create and use unique scripts for automated trading, as well as the ability to backtest trading techniques.
Trading conditions for Aglo Trade
Aglo Trade states that it offers three different types of trading accounts, although it doesn't go into great detail on the terms. There are only two requirements listed: a minimum deposit of $150 and a leverage range of 1:100 to 1:500.
Legitimate forex brokers provide a range of trading account kinds that are suited to the requirements of customers with various capital and investment goals. Additionally, the trading characteristics – leverage, spread, commissions, order execution technique, etc. – are clearly and completely disclosed by these brokers.
The fact that Aglo Trade gives you a lot of leverage is another red flag that it might not be a professional broker in a regulated country like Cyprus or Austria.
How to respond to scams?
As soon as possible after being conned, you should report the scammers' actions to the financial regulators in your nation and alert other potential victims online.
There are a few options available to you for recovering your money. You can ask for a chargeback if the scammers used credit or debit cards for their purchases. Such inquiries can now be made up to 540 days after the transaction by companies like Visa and MasterCard. But be aware that the scammers might say that you didn't want to do what they asked, even if you gave them proof of who you are. Additionally, scammers frequently employ dodgy e-wallets and cryptocurrencies that forbid refunds.
Another type of online con artist often goes after people who have been scammed by promising to return their money in exchange for a fee upfront. You should never put your trust in such offers.
Is Aglo Trade Legit or a scam? Final Thoughts
Sometimes scammers are increasingly using legitimate firms' details to add an air of legitimacy to their scams. The fraudsters will 'borrow' some information from a legitimate firm for the purpose of fraud. They may quote authorization numbers/company registration numbers and links to seemingly legitimate websites and even provide the real address of an authorized/ legitimate firm.
Consumers are advised to check our scam broker 2023 page to verify company details and to call the firm back directly using its advertised phone number. Always access the register from our website, rather than through links in emails or on a company/ person's website.
To sum up, all that has been said above in this Aglo Trade review, we give you the power to decide whether the broker is a scam or not. We request the readers move forward with extreme caution. 
Scam Victims Help specialists research the brokers and find if they are involved in scams. We researched a lot about brokers to assist customers in taking the right decision.
We suggest investors stay away from this broker and go for the genuine one. If you have been a victim of  Aglo Trade scam or any other broker, do not feel embarrassed. 
File a complaint against Aglo Trade Review  fraud right now and get instant help from our team in fund recovery!
Get help in forex scam recovery, crypto scam recovery, binary scam recovery, romance scam recovery, and also get a free consultation.
Also, read Tesler Trading App review here.
Visit our Facebook page
Visit our Twitter profile
Read our Quora updates
Visit our Tumblr profile
Learn About Cryptocurrency Scams
Also, check which brokers got the warning from the Italian regulator CONSOB.
Believe that it is possible to recover lost funds!