Take care when dealing with Fintech Market (https://www.fintechmarket.pro), as there is a potential danger to your finances! Read this Fintech Market review to ensure you are trading with a reliable broker and share it with people to save them from scam brokers.
Fintech Market is a potential scam that attempts to fool investors. These scam brokers display a variety of positive reviews in order to lure traders into their schemes. Fintech Market, located in Austria, got a warning from the UK's Financial Conduct Authority for offering financial services without being appropriately approved to do so. So if you are looking to trade with this broker, stop now and think again.
Fintech Market – Regulation Status
Fintech Market is unregulated, which is a major red flag against the broker in this Fintech Market review. Mostly, unregulated brokers offer investment opportunities that look and sound very attractive, with the highest potential gains. Sometimes, they share fake information about the regulation, but true information is consistently available through the regulator's sites, so analyze it cautiously.
It means a lot to give more profundity concerning where and how the broker is regulated, where they reside, and who owns the business. Many brokers have more than one authority to supervise them, but some brokers do not have any. You should avoid such brokers, as they are a threat to your money.
Warning Against Fintech Market
Recently, the Financial Conduct Authority (FCA) stated that FINTECH MARKET, which offers cryptocurrency trading, is not licensed nor regulated to engage in financial business or cryptocurrency trading. Online trading has become increasingly popular, as people are drawn to the foreign exchange and cryptocurrency market due to its 24-hour accessibility, high liquidity, and potential for high returns. However, there is a significant risk involved in investing, as prices can be volatile. This can be further exacerbated by trading companies that exploit traders by denying withdrawal requests or manipulating prices.
Such companies may also make false claims regarding the profitability of their platforms or investments and may mishandle traders' funds. FINTECH MARKET, operating from the Bahamas, outlines on its website that they provide live and demo accounts, and have options for VIP and Corporate customers who trade in larger volumes. Their website also indicates that they are a subsidiary of Fintech Market PLC, and are authorized and regulated by the FCA. 
Nevertheless, the FCA has warned traders to avoid the company due to the fraud that they have committed. Reports have revealed how FINTECH MARKET has engaged in deceptive practices, such as sending spam emails to traders and asking them to pay money to raise their earnings limits, even though such limits do not exist. Furthermore, they have been known to pose as Binance consultants and manipulate traders into making deposits. Traders must remain cautious when dealing with any forex broker by researching them thoroughly. It is best to opt for brokers that are regulated by legitimate organizations, and have a strong reputation for integrity and transparency.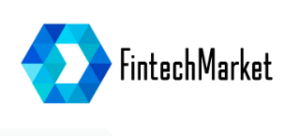 Final Thoughts
To summarize everything said above in this Fintech Market review, we give you the authority to determine whether this broker is a scam or not. We request that readers proceed with extreme caution. 
Scam Victims Help suggest investors stay away from this broker and go for the genuine one. If you have been a victim of the Fintech Market scam or the scam of any other broker, do not feel embarrassed. 
Victims of forex scams, cryptocurrency scams, binary scams, pet scams, dating/romance scams, or any other scams should raise their voices and get their funds recovered. This will not only help them but all the victims who are struggling to get their deposits back. Apart from this, it will also help other people be alert to such scammers and scams.
Visit our Facebook page
Visit our Twitter profile
Read our Quora updates
Visit our Tumblr profile
Learn About Cryptocurrency Scams
Scam Brokers 2023
Also, check which brokers got the warning from the Italian regulator CONSOB.
Believe that it is possible to recover lost funds!